Leave a Review
We'd love to hear about your experience at Larkspur Salon Spa. Please consider leaving a review on Yelp or Google, or visit the sites to see what others have said.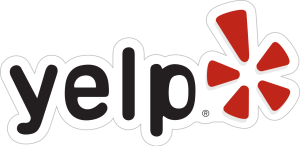 ---
Go to see M if you are looking for a stylist who listens to you wholeheartedly, respects all that you have to say, and integrates her own art. She was able to achieve "the impossible" with my hair cut.
-Amanda
---
Moving is always traumatic and finding a new hair stylist is like playing the lottery!  I hit the jackpot with Mandy.  A great haircut and overall experience.  I can't wait to try more of their services because they can do it ALL.  Thanks Mandy — I love my new hair!
-Lynda
---
I love, love, love everything about Larkspur Salon Spa!! Kiki is the best, most fantastic and flexible stylist to ever cut my hair. She goes way beyond the call of duty to take in everything that you're saying to her and making magic! The make up services are so incredible! My facial and trial make up run was way more wonderful than I could've ever imagined! The front desk ladies and the manager are so friendly and welcoming! I could not think of a better place to go and relax and get pampered! Thank you Larkspur!
-Jodi
---
ABSOLUTE TOPS in customer service. Visited July 2017 for multiple first time services and couldn't have had better reception from front desk, manager Lauren, and treatments by Siobhan, the outstanding esthetician who knows esthetics thoroughly–professional, personable, and thorough. Followup to make sure all aspects of visit were as desired shows a business that genuinely cares about its clients, not just lip service. Best spa I've visited in a long time, and look forward to return. Strongly recommend.
-John
---
I am so happy I found this salon! I always see Mandy and she always knows exactly what to do to my hair! She takes her time and does extra steps to ensure my color is always top notch! Highly recommend her ! I will never go anywhere else!
– Jennifer Ann
---
OH MY GOSH! What have I been doing with myself before I found this place!?!? To let you in on how good this place is, I have not found a salon to call HOME for 10 YEARS. That's how picky I am! I've tried top notch to great clips and this is my bad mama jama. I feel confident and sexy every time I walk out of this place. … FYI – BEWARE: there is an adorable puppy dog waiting to give you kisses. 🙂
– Sam W.
---
LOVE Larkspur! I was hesitant to drive this far because I am from Cary, NC but I will never go anywhere else to get my hair done. The atmosphere is so home-y and laidback and everyone is SO talented at what they do. It's also designed so beautifully and makes you instantly feel relaxed when you walk in the door. I've never had a hair cut I love more than the one I just had with Kiki. I love seeing Megan's sweet boxer pup whenever I have an appointment, too. I can't wait to schedule a massage one day there!
– Shelby Vanhoy
---
If you want the BEST salon experience ever Larkspur is the place. Megan the owner is simply amazing! Kiki (my girl) puts passion for her profession when doing my hair! The atmosphere is comforting and soothing. If you aren't going to Larkspur. You're missing out! Cheers to my favs!!
– Kate Kelly-Castillo
---
LOVE this place! It is not only a great place to get your hair done, it's a nice place to spend time and unwind from a long day!!
From the greetings you receive upon arriving from Sharon at the front desk immediately offering a beverage, to Megan (owner/stylist) who takes the time to make sure your happy with your look, eyebrows with Siobhan and shampoo/ massage with Ina. You can't go wrong!
Recently went for a bridal salon, salon is very accommodating providing breakfast, mimosas and other girly things for a relaxing enjoyable experience; bridal hair/ make up with Kiki and Margot — top notch!
Can't wait to go back!!
– Lindsay Kovacic Sappah
---
Everyone here did an AMAZING job for my sister's wedding yesterday! They really made the day special for all of us, especially the bride. We were so suprised to come in and see a light breakfast spread ready for us (including mimosas!). The entire party's hair looked fabulous, and the bride's and my makeup was gorgeous! I would absolutely come back here for any service or special occasion. Thanks so much ladies!
– Sarah McDonald Davies
---
First time at this salon spa. I had such a wonderful experience. Felt very pampered and got a beautiful haircut and style. Inna was fabulous! I will be going back again for more services. Thank you ladies.
– Jennifer Marcus
---
Siobhan is incredible at everything…waxing, nails, make up, etc. To top it off, she has an awesome personality and puts you at ease even in your most compromising positions (brazilians)! I also can't say enough about Megan! A great stylist, owner and such a sweetheart! The rest of the staff is fantastic. I look forward to coming in and try to figure out ways to spend my entire day there.
– Brittany Neuberg Simpson
---
Relaxing and Priced Competitively. What else could you want in a North Raleigh Salon?
– John DuBiel
---
Love this spa! Siobhan is absolutely the best! She makes you feel so comfortable and relaxed! I have found my new happy place!
– Tracy Redd Kachur
---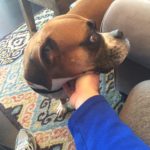 I do enjoy taking my wife there for her appointments as Penny the Boxer, who was a rescue, is usually around to hang out with. They carry lots and lots of product and Kiki does a great job with my wife's hair so I have to rate this place very highly. Gentleman send your wives here you won't regret the results.
– Gary H
---
Had my first facial with Siobhan and it was WONDERFUL !!!! Sooooo relaxing, not only did she take time to focus on my face but my shoulders, arms and feet as well… Very very very great experience … You all should try it !!!
– Michelle Jones
---
I went in on my daughter's recommendation. She went on and on about the shampoo experience and to that I say wow! I have never been so excited about my hair washed! Megan is the bomb. I told her to have at it and I came out looking phenomenal! Can't wait to go back!
– Beverly Mecum